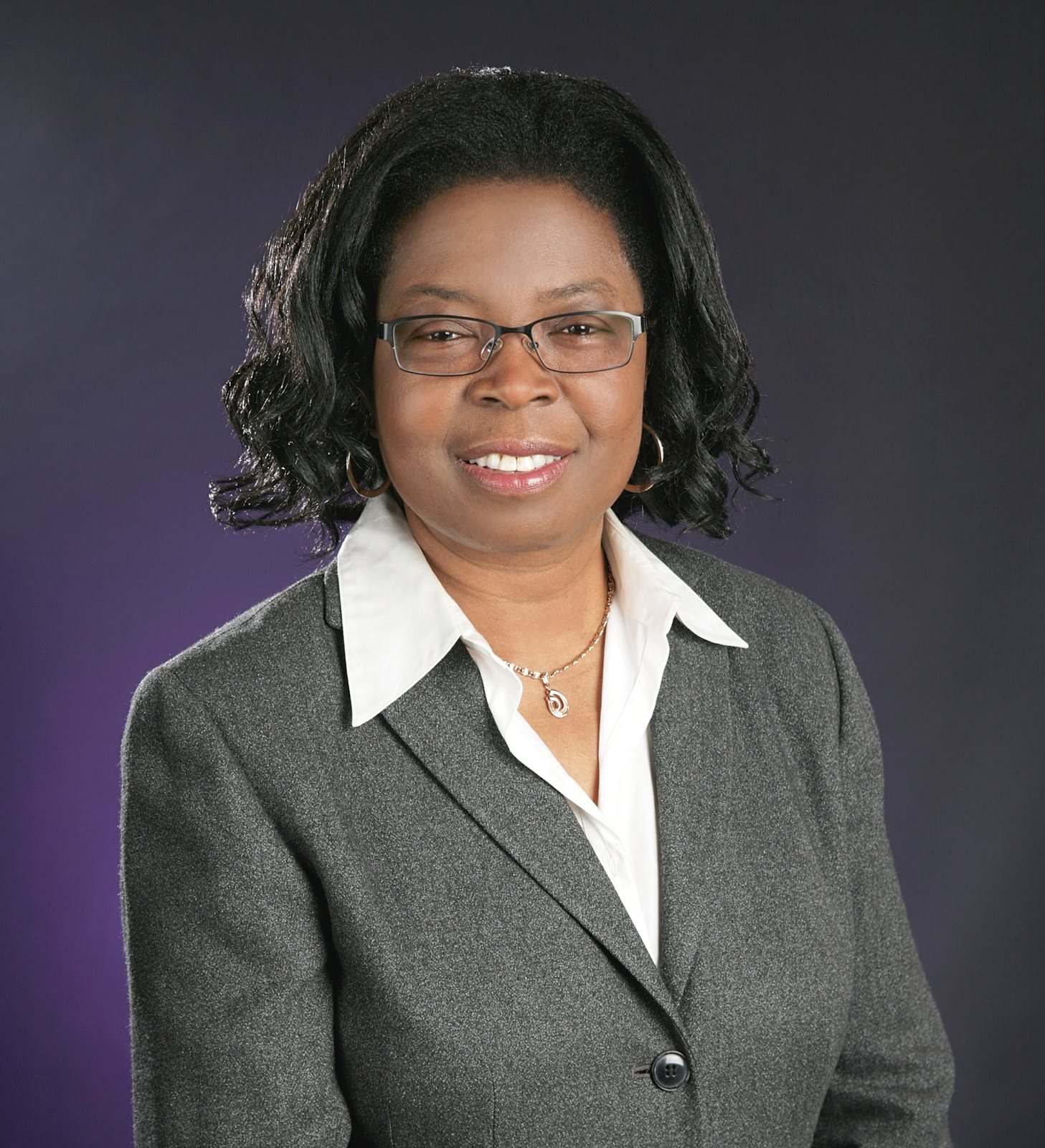 Many of the students in the School of Nursing & Health Studies are working registered nurses. They go from hospitals, clinics or care facilities to a class. Many of them are also now working directly with COVID-19 patients.
"I want to recognize them and thank them for the work they do. They are the people who deserve recognition," Associate Professor Mabel Ezeonwu said in response to receiving UW Bothell's 2020 Distinguished Teaching Award.
Students who nominated Ezeonwu for the award said she earned the recognition for mentoring graduate and undergraduate students, for supporting students through teaching and research assistantships, and for always taking time for individual interactions.
The award is presented each year, with a $5,000 honorarium, to a faculty member who exemplifies UW Bothell's mission and serves as a role model for excellence in teaching.
A commitment to students
"Her approach to education demonstrates the unique ability to inspire, encourage and challenge student ideologies and concepts," one student wrote in recommending Ezeonwu for the award. "Her fervor and dedication quickly became the seed for my advancement in nursing education.
"She actually wants to listen to each student and has the capacity to interrelate the comments from students, personal knowledge and theory into meaningful real-life class content."
Another student praised her ability to integrate diverse students and mediate talents.
"She draws out even the shyest of students, encouraging them to open up and express themselves, creating a rich and interactive learning environment."
One of her colleagues also noted her ability to motivate students: "At the heart of Mabel's teaching is the desire and commitment to help her students do more than observe the world around them — she challenges them to act and to get involved."
Teaching globally
One particularly impactful way Ezeonwu has motivated students is through study abroad experiences.
In the 2014 course Global Health Promotion: Health Service Delivery in Resource-Poor Settings, students had the opportunity to study and do field work in Togo. In 2016 and 2018, she also led students to Central America in partnership with the Seattle nonprofit Guatemala Village Health. In collaboration with professionals, the students helped to train local community health workers. The teams also provided primary care and health education at pop-up clinics in remote areas.
Everything was set for another Guatemala trip this summer when it had to be canceled because of the COVID-19 pandemic.
Providing career-building fieldwork experience in global public health represents the student-centered approach Ezeonwu takes in other courses as well, such as Disparities and Social Justice in Health Care, Health Policies and Politics in Global Health, Nursing Leadership and Population-Based Health Practice.
"I don't believe that education ends at the four walls of the classroom or in our virtual classroom," Ezeonwu said. "I teach to prepare students for life. I don't know what that life means for each of them, but I strive to provide them with the opportunity to gain skills that they need to transition to the next level.
"I believe that every single person in my classroom can be a leader tomorrow."
Educational perspectives
Ezeonwu knows what it's like to be a UW Bothell student. After receiving a degree in agriculture economics in Nigeria, she pursued a nursing education, receiving a Bachelor of Science degree from UW Bothell in 2003 and also the Chancellor's Medal, an annual award that recognizes a student who has overcome obstacles and been a source of inspiration.
Following a certificate in International Development & Policy Management and a doctorate in Nursing from the University of Washington, Ezeonwu joined the UW Bothell faculty in 2009. Her research encompasses global health, community health systems and maternal and infant health. She is also active in clinical practice. She volunteers at the RotaCare clinic in Seattle, caring for the homeless, the uninsured and the under-insured.
Since her years as an undergraduate, Ezeonwu said, teaching technologies have changed, especially with the current rise in video conferencing classes. What has not changed, she added, is the importance of communicating and interacting with students and the community.
"Since joining the UW Bothell faculty, Associate Professor Mabel Ezeonwu has consistently been an outstanding mentor, teacher and citizen," said Chancellor Wolf Yeigh. "Inside and outside the classroom, she has established a sustained record of excellence in mentorship through fostering the learning and growth of her students, particularly those from underrepresented and marginalized groups who might otherwise find the university unwelcoming.
"She is an exemplary teacher and most deserving of this award for excellence."
Recognizing the struggle
Ezeonwu said she is truly grateful for the Distinguished Teaching Award because it is an acknowledgement of her hard work and commitment to her students.
"I am humbled by this award," she said. "It hasn't been easy so I want to use this platform to say to all those individuals who look like me and sound like me — there is a place for you in higher education. This award is for you."
Noting this is the World Health Organization's International Year of the Nurse and the Midwife, Ezeonwu also wants to recognize other nursing educators and professionals during this current pandemic.
"It is special that I won this award this year," she said. "I really would like to use this excellent stage to acknowledge all the nurses and midwives on this planet, from those who work in high-tech hospitals to those who work with their bare hands in the most remote parts of the world.
"They are our heroes."