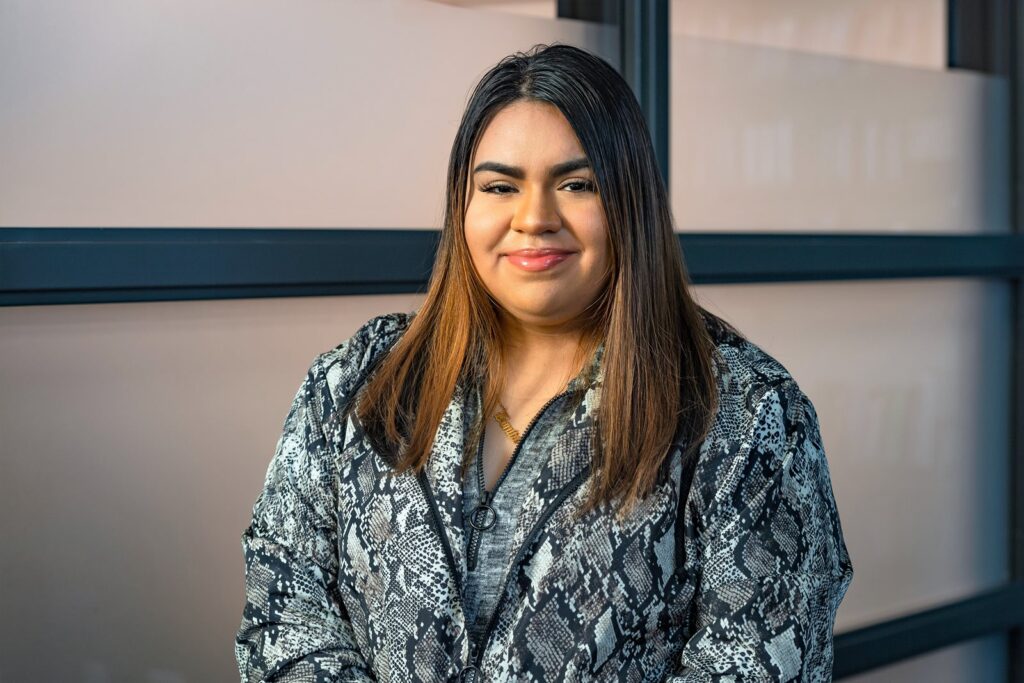 Angelica Mendoza saw that a lot of the activists she respects were attending the 34th Annual Women of Color Conference at the University of California, Berkeley, so the UW Bothell senior signed up to take part. Then she panicked. Expenses were a problem.
Mendoza was able to make the trip in March — with a little help from UW Bothell. She was the first person to receive a new Founders Fellow Conference Travel Award. The $400 she received partially covered the cost and relieved stress, Mendoza said.
The award is new in that it aligns UW Bothell's Founders Fellow fund with the UW's Undergraduate Research Travel Award. It means that UW Bothell undergraduates who are working with a faculty mentor and have a poster or paper accepted at a professional conference can apply for the award to cover registration fees, airfare and some other travel expenses.
Professional experience
Mendoza, a dual major in Media & Communications Studies and American & Ethnic Studies, co-presented a workshop at the conference called "Storytelling is Revolutionary." The other presenter was another student from the School of Interdisciplinary Arts & Sciences who received some travel help through crowdfunding. They shared how they use storytelling to empower other women of color.
"The Founders Fellow Conference Travel Award helped Angelica experience an aspect of academic scholarship that she otherwise might have missed. Traveling to a professional conference gives students valuable experience in publicly communicating their research and sharing their ideas with others in their field," said Carolyn Brennan, assistant vice chancellor of research.
"By aligning with the established Conference Travel Award program and evolving the Founders Fellow funds as Conference Travel Awards, we hope to better meet the needs of UW Bothell undergraduate researchers," said Dawn Moncalieri, program assistant.
Research assistance
Undergraduate researchers are encouraged to apply, but funds are limited. Applications are accepted through the year by the UW Undergraduate Research Office. Part of the selection criteria is the importance of the conference to the applicant's long-term goals. Students who receive the award also present their work at the UW Undergraduate Research Symposium.
The UW Bothell Founders Fund was established by Dick and Virginia Chappelle, Maryel Duzan, Max Gellert, Rod Proctor and Lynn Ries to support student research and scholarship. When they were honored with the 2011 Legacy Award, they were recognized for groundbreaking work that established the campus.
Students have other opportunities for travel funding, including the UW Student Academic Enhancement Fund, established by the Services and Activities Fee Committee and administered by ASUWB.
Inspirational event
The theme of the Berkeley research conference was "Rooted and Rising: Preserving Intergenerational Knowledge, Fostering Revolutionary Possibilities." Mendoza said it was a life-changing experience to attend.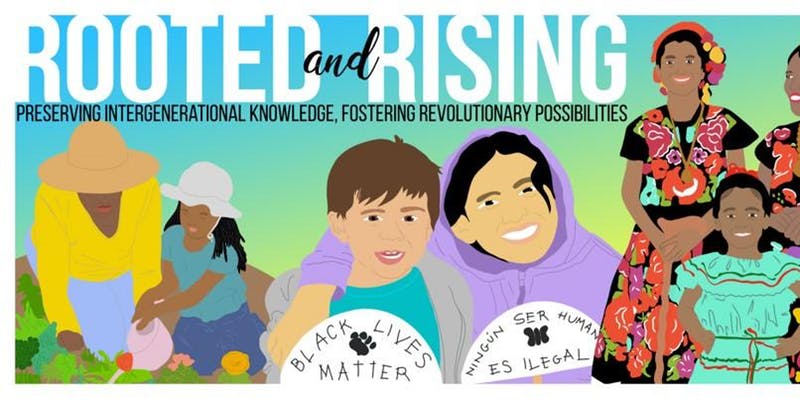 She returned inspired to start thinking about a similar conference in the future at UW Bothell. It might grow out of a women of color healing circle that meets informally on campus. Mendoza also would like to find more travel funding to help first-generation or marginalized students.
Mendoza shares information about travel funding and other opportunities on her radio show "Tremenda Diosa (Tremendous Goddess)," on UWave radio, streaming live Thursdays 6 to 7:30 p.m. After graduating in June, Mendoza plans to build the show into a podcast as she continues to provide information about resources and build community.