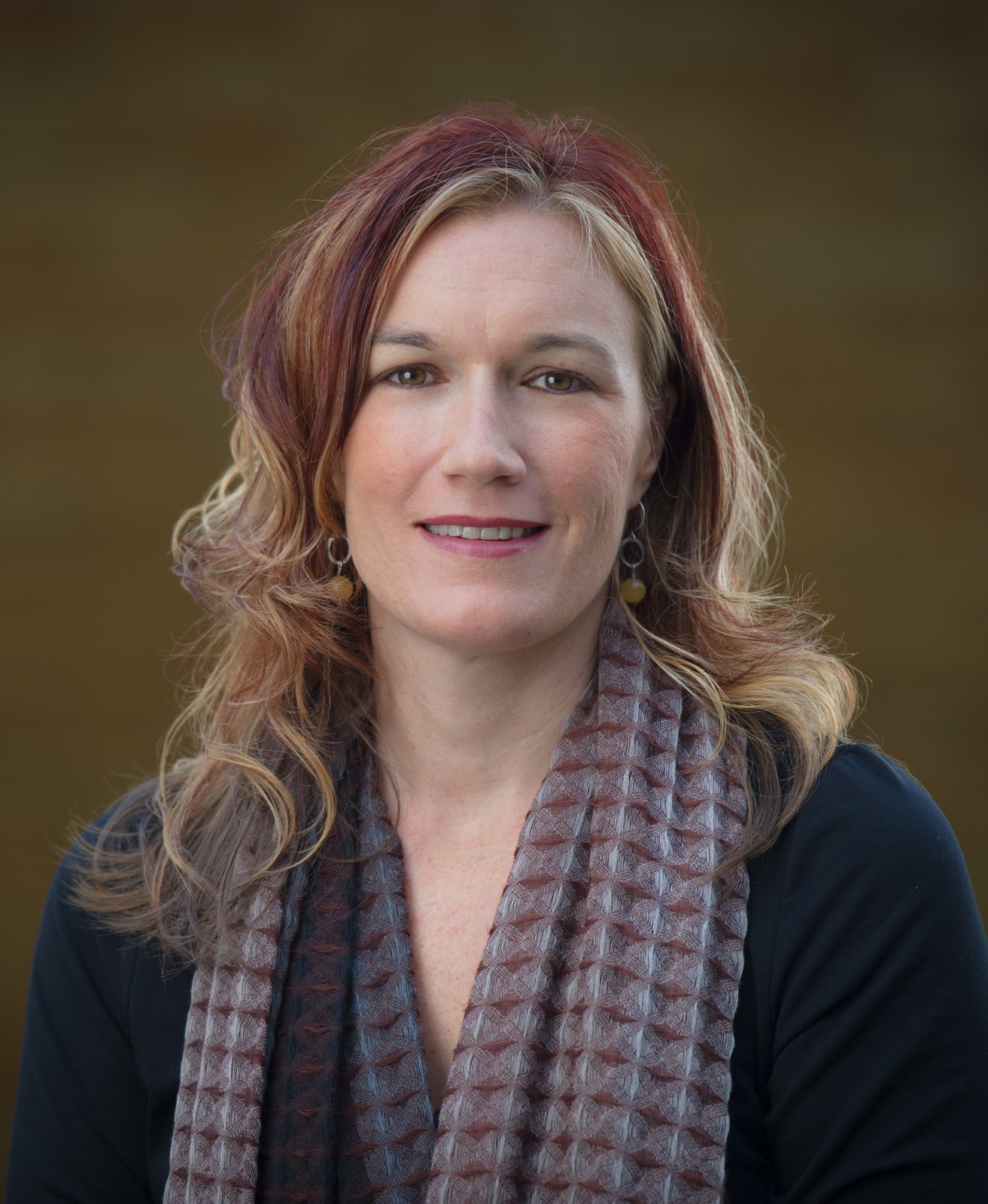 The University of Washington Bothell has selected Jennifer McLoud-Mann to receive the 2016 Distinguished Research, Scholarship, and Creative Activity award.

McLoud-Mann is an associate professor of mathematics in the School of Science, Technology, Engineering and Mathematics.

She made mathematics history and international headlines, along with colleague Casey Mann and undergraduate researcher David Von Derau, last year when they discovered a new type of convex pentagon to tile the plane.

Their discovery of the 15th way to interlock identically shaped pentagons with no holes or gaps covering a plane (an infinite sheet of paper) was the first discovery of its type since 1985. It was named one of the top 100 discoveries in 2015 by Discover Magazine.

McLoud-Mann and Mann, also an associate professor, had been working on the pentagon tiling problem since arriving at UW Bothell in 2013. McLoud-Mann received her doctorate in mathematics from the University of Arkansas in 2002. She established the first National Science Foundation Research Experience for Undergraduates at UW Bothell.

It's exciting to include undergraduates in research and show them that mathematics is not some set of boring rules, but a dynamic field of study with fascinating frontiers, she says.

"Teaching and researching in an environment where faculty feel supported and encouraged to engage with undergraduate students in such meaningful ways is a very powerful thing," she says.

"I am honored to be recognized by this award," McLoud-Mann says. "I have the privilege of introducing students to research and sharing with them the beauty of mathematics and the excitement of discovery. I believe that such experiences are impactful, and I am grateful that research with undergraduates is valued at UW Bothell."

Chancellor Wolf Yeigh says McLoud-Mann exemplifies the integration of outstanding scholarship, impact on global communities and impact on the UW Bothell community, especially our students.

"The UW Bothell tiling team's discovery is inspiring to our students and to all of us in that it shows that a small group of dedicated individuals can make important discoveries," Yeigh says. "We should also mention that Dr. McLoud-Mann's success serves as an inspiring example of the role of women and other under-represented groups in STEM."

The DRSCA is presented each year to a UW Bothell faculty member in recognition of scholarly or creative achievement that exemplifies the standards of excellence that are required by the research intensive education environment of University of Washington Bothell.